Transformational Breath Personal Journey
Level I,II and III
From Friday, October 6, 2023 at 09:30 am to Wednesday, October 11, 2023 at 04:30 pm
TRANSFORMATIONAL BREATH PERSONAL LEVEL Training Programs
(Step 1 toward Certification & Professional Training)
These are 6-day non-residential programmes identical in content to the Seminar week and comprises of Levels I, II and III.
There are NO PREREQUISITES.
Staffing: This personal training will be led by Senior Trainer Elif Clarke supported by Co-Trainer Sarah Jons
The goal of these levels is to use the Breath to create powerful and permanent personal transformation in a relatively short period. These levels start the process of mastering one's breath, understanding how it is directly connected to tapping into one's life or life-force, and provide tools and instruction so one may continue self-sessions at home.
These 6 days are packed with numerous ways of working with Transformational Breath so that, post-programme, it becomes an important part of the participant's life on a daily basis. There are two to three breath sessions each day.
Level Activities include:
Exploring the diversity of full diaphragmatic breathing in varied ways such as Self Breathing, Seated Sessions, Third Eye, Throat, Warm Water Session, Mini-session, Spiritual Session, Brain Balancing, and Mirror Breathing
Fountain of Youth 5 Tibetan Rites
"The Work" Judgment Resolution Process
Soul Dyadic Communication
Work on the Inner Child
And lots of fun and games
Forgiveness Exercise
Prosperity Program
Sound Healing
Breathing Analysis
Body Mapping
Pre- and post- session Transformational Coaching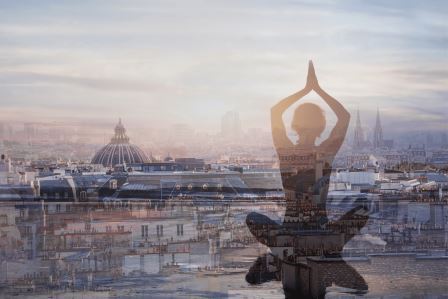 With Elif Clarke & Sarah Jons
From Friday, October 6, 2023 at 09:30 am to Wednesday, October 11, 2023 at 04:30 pm
LSE Bankside at 24 Sumner Street
London, United Kingdom, SE1 9JA
Benefits of Transformational Breath
This is an official Transformational Breath Programme. In this seminar you will open and expand your breathing and experience its potential to gift you with great changes such as enhanced health, greater peace, direction in life, vitality, creativity, and spiritual awakening just to name a few.
This has been called a life changing experience, because for many it is. It is a time for deep personal transformation, and also the first part of your training should you wish to share this internationally recognised self-healing modality with others.
Learn to use your whole respiratory system
Increase oxygenation throughout the body
Improve energy levels and circulation
Improve well-being for many conditions
Addictions, stress, respiratory ailments, anaerobic diseases, and many others.
Relieves depressive and negative emotions
Clear past traumas and dramas
Deepen meditation & expands awareness
Develops spiritual gifts & creates connection
What others say about the levels
"There is nothing more powerful than Transformational Breath. It's a game changer."
"Please do not delay your deepest intuition in learning how to breathe. It's the greatest gift you can give yourself."
"Seriously you have to do this. I am flying. I emptied my brain and cleaned my body. I am a new person"
Transformational Breath Trainers
Elif Clarke is a Senior Trainer with over 20 years experience as an NHS Psychologist. She is an advanced Yoga Teacher. Her whole professional career has been dedicated to helping others. Elif is passionate about helping people to breathe better because it's the most powerful therapy she has experienced. She travels around the world teaching Transformational Breath to different cultures and social backgrounds. In Mexico, she witnessed the impact Transformational Breath had on the lives of women prisoners. She has worked alongside Judith Kravitz many times. She's currently off to Rythmia in Costa Rica where she will be sharing her expertise as one of the top breathworkers in the World.
Transformational Breath Trainers
Sarah Jons is a Co-Trainer who discovered Transformational Breath® by accident. Guided by intuition, she searched for a way to work deeply with her clients. She is a qualified Cognitive Hypnotherapist & NLP New Code Master Practitioner with a practice in Fleet Street London. As well as being educated to Post Graduate level, she is a professional member of the Complementary and National Healthcare Council. Sarah specialises in stress management, anxiety, addictions, and infertility. She co-founded The Big Breath Company with Elif and focuses on organising the events.
This Seminar is non-residential in Bankside House which is located in the historic borough of Southwark on the Thames' South Bank. A walk along the river will take you to the London Eye, the Houses of Parliament, St Paul's Cathedral, the Tate Modern and the South Bank Arts Centre, as well as the famous Borough Market.There are many local accommodation options if you wish to stay nearby.
This is a venue we have been using for many of our workshops and has the perfect energy and setting for our work. Due to COVID 19 restrictions we won't be providing any catering. There are plenty of takeaways and shops within walking distance.
We will start teaching at noonish.
Each day teaching will start for participants at 9 am and finish around 5pm.   Some days we might overrun so you should plan accordingly. Note times are approximate.
The last day we aim to finish around lunchtime. 
Official Transformational Breath Programmes follow an international pricing structure.
A non-refundable deposit of £650 is due when you book your place. Balances are due 6 weeks before the start date. 
Please note the full price of this training including delegate rate is £1650. There is an early bird discount rate of £1400 if booked before the end of August 23. 
LSE
Bankside House
24 Sumner Street London
UK
SE1 9JA
The booking process requires you to register and make a partial (non refundable) payment of £650. This deposit is due within 7 days after the receipt of the invoice.
Please note the balance of these levels are due 6 weeks in advance of the start date. Once the final balances are paid, they are non refundable.
If you are unable to attend you may be able to transfer onto a later course. Timeframes will apply.
Individual holiday insurance is recommended to be taken out at the time of booking. Prices do not include train tickets, flights or transfers. We can not provide any refund for transport problems or delays or cancellations due to sickness or ill health.
In the event of COVID 19 disruption, we will postpone this event until a later date.
You will receive regular joining instructions from us closer to the arrival dates
Should you have any specific requirements or further questions please Email The Big Breath Company
Booking is taken as acceptance of these conditions.